We wrote the book on German Daggers!
About Us
Johnson Reference Books & Militaria boasts the largest online catalogue of German dress daggers, German swords, German bayonets, and other German militaria offered worldwide. We have over 2,100 items of original German Imperial and Third Reich edged weapons, parts and accoutrements, as well as out-of-print and current militaria reference books.
Our 50+ years of service has given us an unprecedented advantage in the German militaria market.
Shop Now
Our Mission
We strive to offer our customers those items that are hard to find or in top condition. Our integrity is always a priority with our customers, and we value all of our long-time and new collectors. We are ready to assist you with any purchase or sale.
We Know Our Stuff!
Pictured: 3 of the 33 expert books on German edged weapons written by our founder, the late LTC (Ret.) Thomas M. Johnson.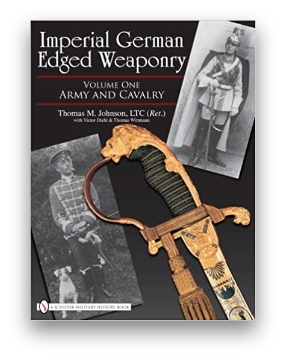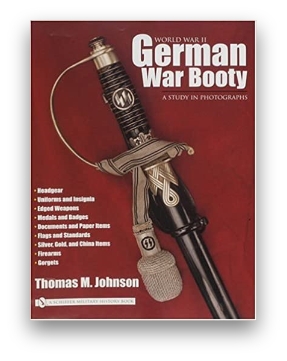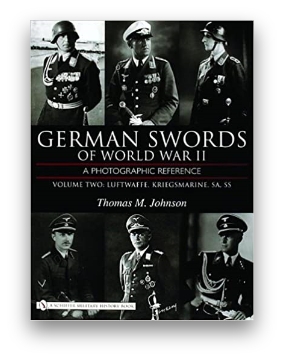 Meet our Founder, LTC (Ret.) Thomas M. Johnson
The late LTC Thomas M. Johnson retired from a successful career in the US Army in 1981 to pursue a full-time career as a professional writer. He was a recipient of the PICA Award of Excellence (1992), the Ohio Valley Military Society's Lifetime Achievement Award (1992), and was a member of the Order of St. Maurice.
He was an avid collector and researcher of German edged weapons for over 55 years. He was a man of integrity and provided a complete guarantee of authenticity on his merchandise. He also completed 33 reference books on the subject of German weaponry.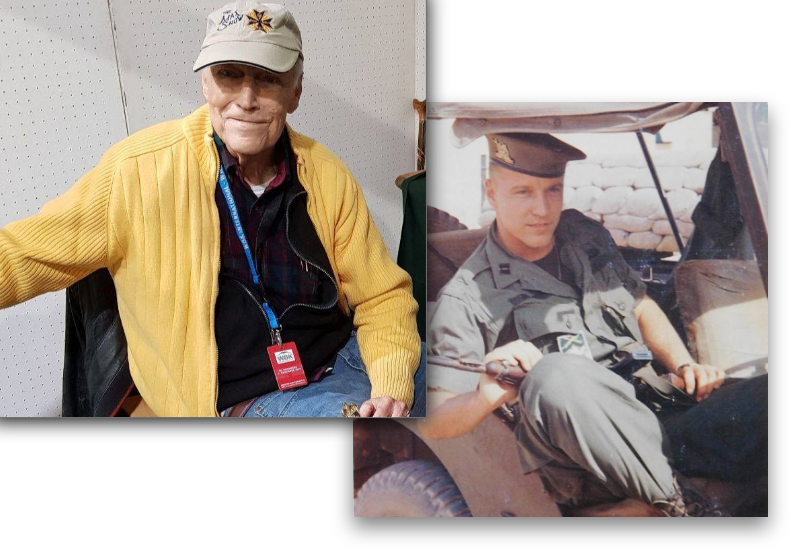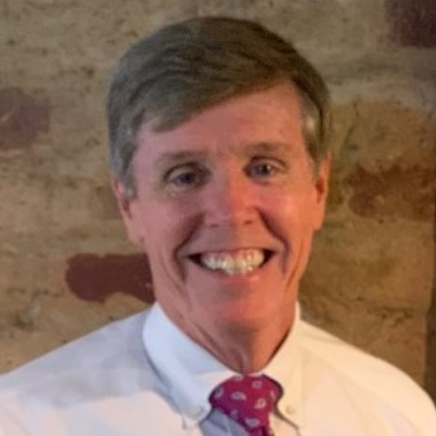 Meet Our Owner
In 2020, LTC Johnson asked his nephew, John Davis, to join him at Johnson Reference Books & Militaria (JRB&M). John became interested in edged weapons during his many visits with Tom, and while traveling together to militaria shows in the US and Germany. Before joining JRB&M, John built a successful career in insurance, which included running his own brokerage agency from 1990 until he sold it in 2019. In addition to becoming the president of JRB&M following Tom's death in July 2020, John is a benefits consultant for small-to-medium sized businesses and municipalities throughout the southeastern U.S. He chairs sporting clay tournaments for several charitable organizations, including Young Life, the Medal of Honor Museum (Chattanooga, TN), and the Jimmy Simpson Foundation (Rock Spring, GA). He is an avid gun collector, and enjoys buying and selling at gun shows. Be sure to let him know if you have any interesting guns you'd like to sell! In his spare time, John is a Master Scuba Diver trainer with PADI, and is also an SSI Dive Instructor. He has taught people to dive for over 30 years and leads dive trips all over the world.
Contact Us